Send text messages to your participants
Notify.gov is a text messaging service that helps federal, state, local, tribal, and territorial governments more effectively communicate with their program participants.
Currently we are only working with select pilot partners. If you are interested in using Notify.gov in the future, please contact
tts-benefits-studio@gsa.gov to learn more.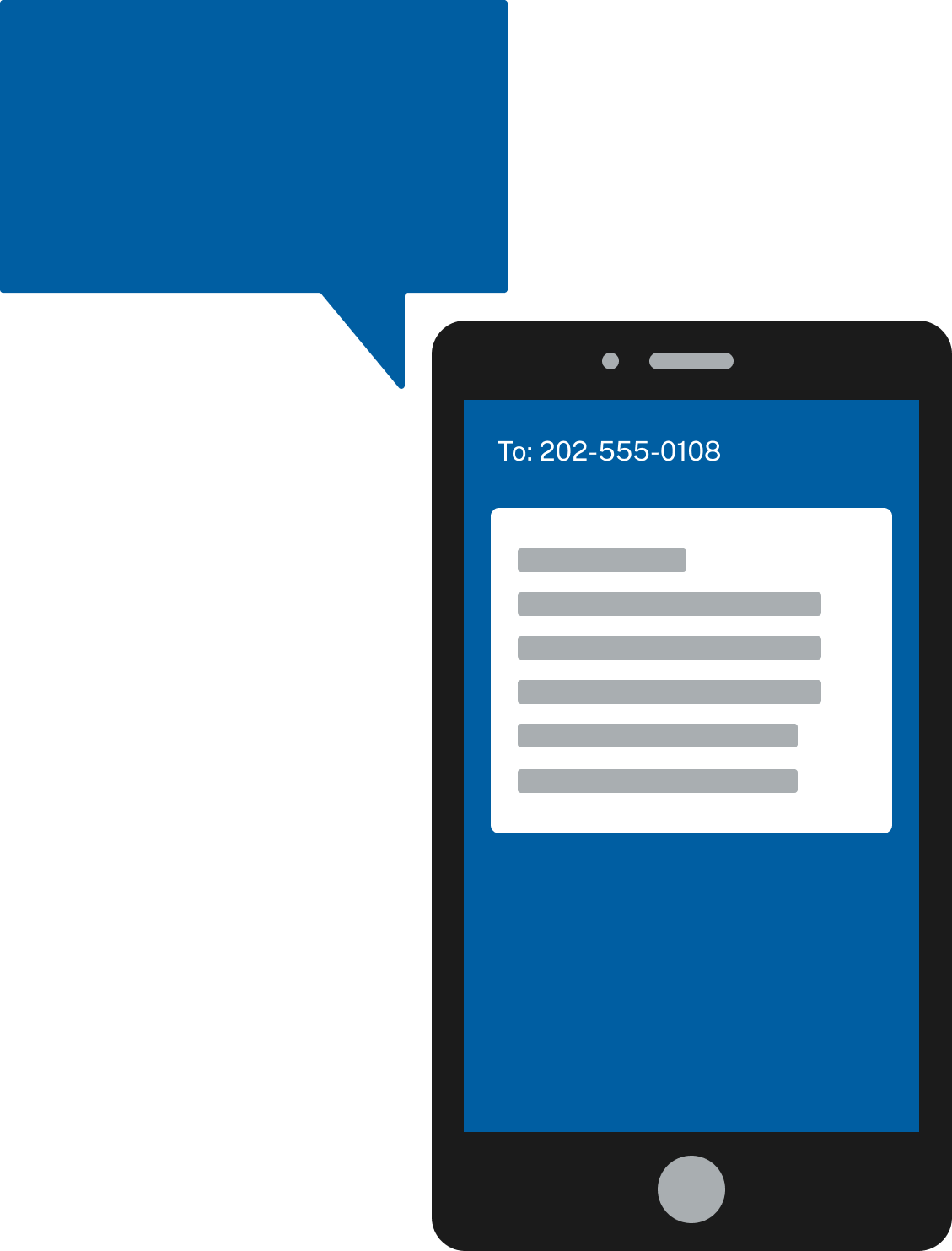 Control your content
You do not need any technical knowledge to create message templates.
See how your messages perform
Track how many messages you've sent and find out which ones are not being delivered.
No technical integration needed
Upload a spreadsheet of phone numbers and Notify.gov sends batches of messages for you.
About the product
Keeping program participants updated on status changes, due dates, and appointments can be a huge challenge, and many recipients fall through the cracks, ultimately losing their benefits. In the benefits space, data shows that sending text messages helps decrease re-enrollment churn and save money for administering agencies.
Notify.gov is an easy text messaging platform that helps government agencies provide program participants with one-way reminders and updates. With minimal set-up and secure, personalized messaging, Notify.gov helps agencies include text messaging as part of their outreach program. Administering agencies can quickly assess the impact of text messaging for their programs, after which they can build a case to expand their texting program if they choose to.
Notify.gov is a new shared service currently being piloted by the Public Benefits Studio, within Technology Transformation Services at the General Services Administration.